The newsletter popup that showing up in 70% of the news sites I visit, at least those sites that I visit via Twitter or Flipboard.
I don't know since when the trend started, it started to feels like a boilerplate or industry best practice, everyone starting to follow suits, plugins available everywhere, and blog posts about how to craft effective marketing newsletter started to shows up.
While it would be nice that it's easy for me as a user to be able to subscribe to a site that they enjoy reading, but personally I think it's a step too much when the enormous overlay dialog that covered almost the whole page (specially in mobile phone) shows up the moment the page loaded, I'm not sure how much sign up those sites will get for the dialog to shows up on page load rather than a link to it, I know for sure it annoyed the hack out of me.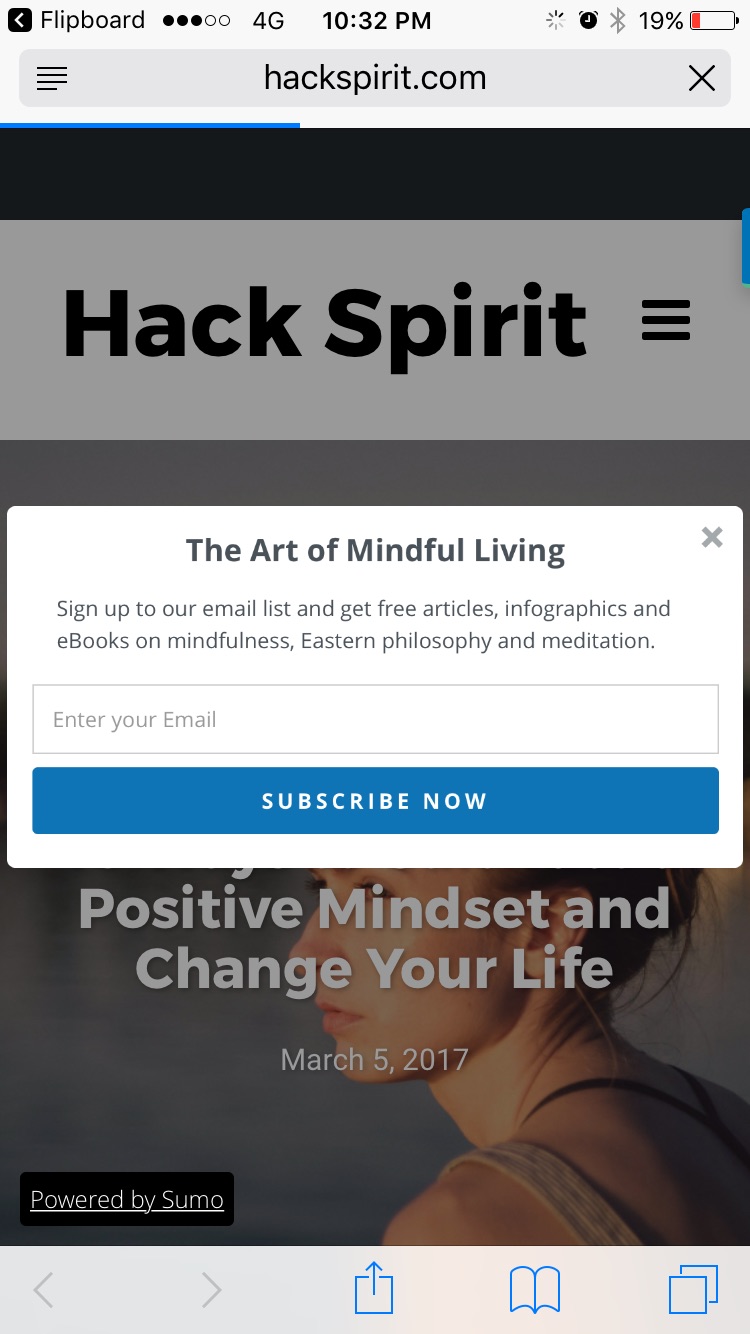 This is from Hack Spirit, the moment the page was loaded, the newsletter sign up box shows up.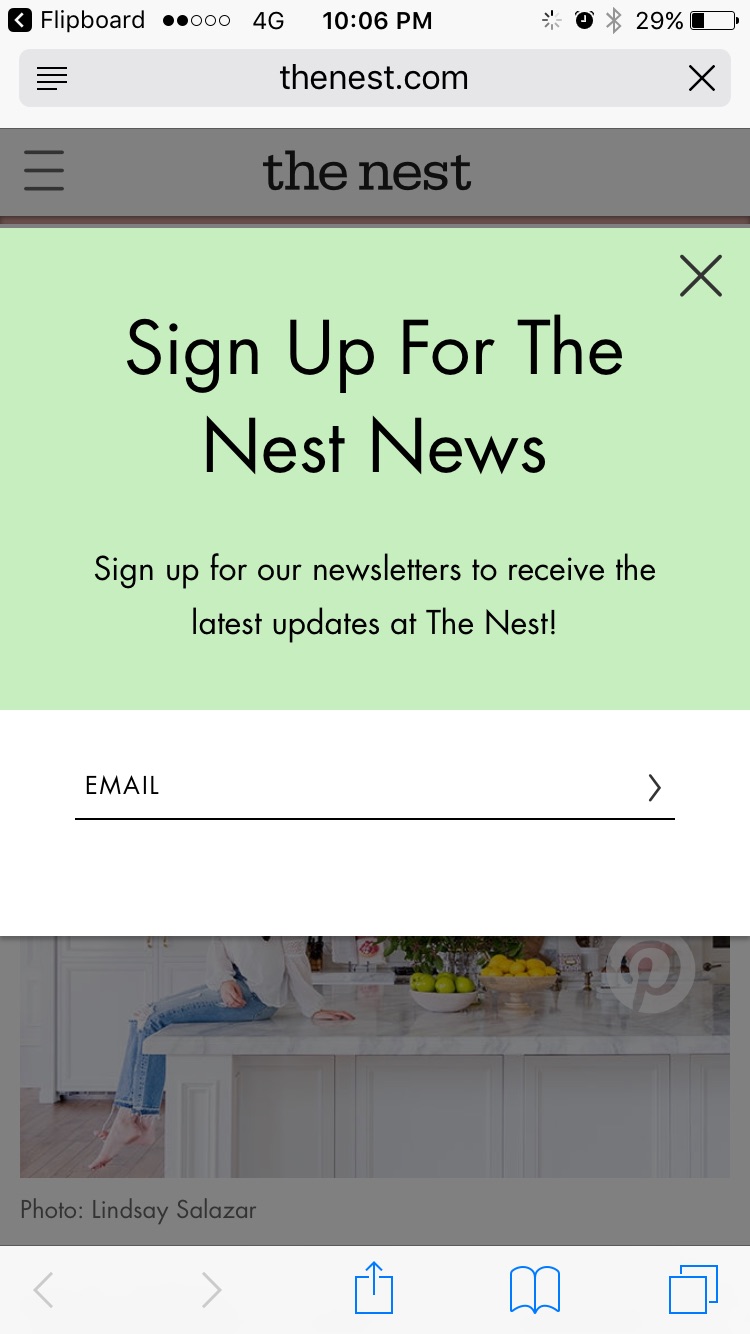 Fort The Next beside shows up the sign up box right away on page loaded, it's a huge one as well.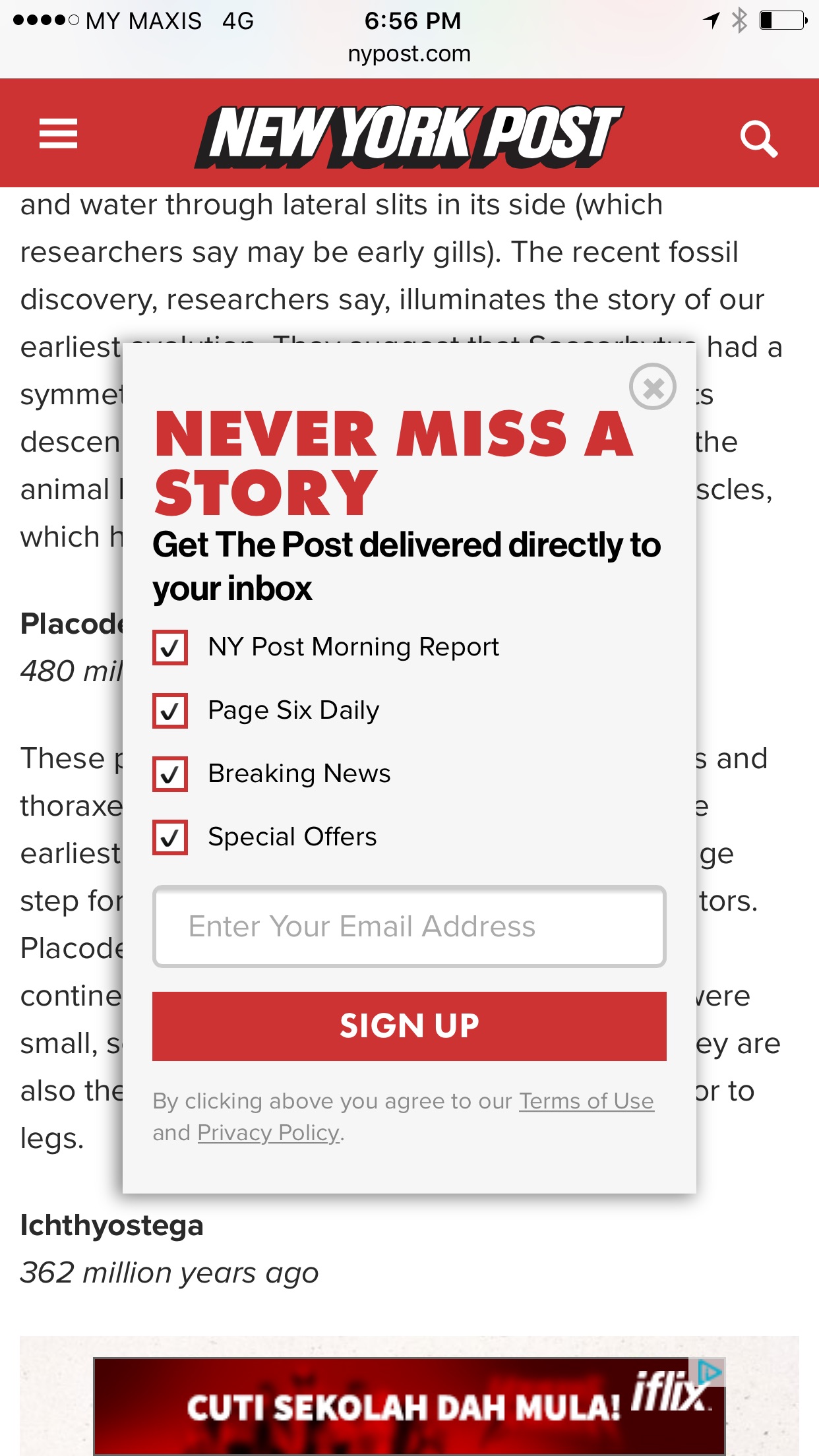 For New York Post it's worse than the rest, it shows up at beginning of the post, it's big, and it said Never miss a story, while it blocking the content I was reading, it's kind of ironic isn't it, the sign up box causing me to missing a story, by blocking me, and it ask me to sign up so that I won't miss a story. To be fair with them, I never get the newsletter box anymore, assuming they changed it to a button instead of auto popup now, nice decision.
Thing that doesn't make sense to me with this newsletter subscription box practice is, while its designed to let users subscribe and stay up to date with the new contents, the ultimate goal is for user to consume their contents (let's just assuming not solely for ads revenue), but those popups keeps getting between the users and the contents they are reading.
Maybe a button to trigger the subscription box, put it at the bottom of the post will be much better user experience than the annoying popups.